24-Hour Service



A faulty sprinkler system can't wait to be fixed – that's why we're here for you when you need us. Click here to learn how to contact us.
Certified Technicians



Performing a wide variety of services. Click here to view a full list of what we can do for you.
Free Estimates



Call us today to schedule your appointment or click here to use our handy, on-line form.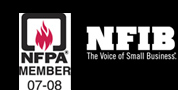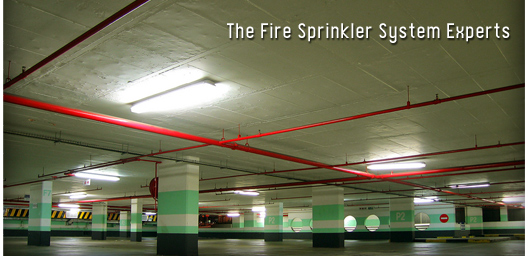 Fire sprinkler systems design, installation and servicing are our specialty. We only install sprinkler equipment from leading manufacturers to ensure safety and code compliance.

Residential – Your family will never miss fire sprinklers until the moment you need them most. They save lives. And our professional staff can design a system that is custom fit to your home's needs.
Commercial – We offer you extensive experience working with general contractors, building owners and property managers to design and install code-compliant and attractive sprinkler systems.
Retrofit - Green Mountain Sprinkler can provide retrofit installations from, existing single family homes to large office buildings, apartments and hotels.
Learn about types of systems we install

Services include:

Submittals For Permitting
Engineering Specifications & Calculations
C.A.D. Drawings
Consulting

Other Services:
On-Site Technical Assistance
24-7 Emergency Service
Fire Pump Installations and Inspections
Annual, Semi-Annual, Quarterly, and Monthly Inspections
Backflow Installation, Repair And Testing

System Design – We start with an onsite inspection of your property and collect data to develop the best configuration for your system using C.A.D. (Computer Assisted Drafting) technology. We offer you a choice of solutions that address your property's needs and your own concerns while meeting code and insurance requirements.
On-Site Technical Assistance – Let the experts give you a hand when issues arise.
Equipment Choice – We offer a full range of high caliber fire sprinkler system equipment from leading manufacturers.
Inspection – We provide thorough annual, quarterly and monthly inspections to evaluate a system's fire code compliance and overall readiness to suppress a dangerous fire. We make sure your system has proper response times, sprinkler head operation and alarm system operation.
Repair or Service – Our highly trained and experienced staff repair all elements of your fire sprinkler system from pumps, to piping to sprinkler heads and alarms. Our service crew are on call 24 hours a day 365 days a year to provide fast and reliable service.
Permit Submissions – We're fully licensed by the National Institute for Certification in Engineering Technologies and we know state and federal guidelines for fire suppression systems. Don't leave the legality of your system to chance, we're happy to help.